A Club In Crisis
When Reading relieved Paul Clement of his duties in December 2018, the club felt like it had hit rock bottom. The club had endured a disastrous reign of CEO Ron Gourlay, with a number of key staff leaving. There were also questionable appointments such as Gianluca Nani, who arrived as Director of Football. This was after the club had endured a dreary transfer window without such a figure after Brian Tevreden vacated the role months before.
Weeks before the Chinese owner, Dai Yongge seemed to have a lot to answer for. He hadn't invested in the squad as many fans had hoped. He had, however seemed to have paid vast sums for players who didn't perform, such as Sone Aluko. However, when he relieved Ron Gourlay of his duties, reappointed Nigel Howe who then in turn removed Paul Clement from his position – things felt like they would be on the way up.
From Unknown Entity To Royals Hero
Then incomes Jose Gomes. Every fan of the club and many people associated with it could be forgiven for a lack of awareness of a manager who appears to have a mixed pedigree in the game – only managing clubs abroad and an average of around 23 games managed across 9 clubs. While facing initial scepticism, it didn't take long for the Portuguese manager to win fans over by finally bringing a positive atmosphere and togetherness back to the Madejski – regardless of the somewhat slow upturn of results.
A january transfer window clearout helped, with Tiago Ilori, Dave Edwards, Leandro Bacuna, Pelle Clement, David Meyler, Vito Mannone and Sone Aluko among a host of under-performing players to be shipped out in January and replaced by loan stars such as Lewis Baker, Ovie Ejaria, Matt Miazga, Nelson Oliveira and goalkeeping sensation Emi Martinez.
Reading steadily secured safety before the end of the season – and everyone around the club could feel a wave of positivity return to the team.
The summer window then began – with a 'soft-embargo' self imposed on team transfers by the club and the EFL. This forced the clubs hand at shifting out dead wood from the side, before bringing in a number of exciting signings – with hefty transfer fees paid for strikers Lucas Joao and George Puscas.
Cause For Optimism
Even though 19/20 began with 2 defeats to Sheffield Wednesday and Hull, the side was injected with new life, exciting talent and a strong 3-5-2 formation to bounce back and win convincingly against Cardiff and Huddersfield – with a draw against high flying West Bromwich Albion sandwiched between the two.
In the league since however – form has slipped. Gomes has struggled to work his magic and struggled to find his best formation and his best team. This has seen a return of only 1 point out of a possible 18 – a winless September and a dismal start to October. The confidence and togetherness that had become a key factor since the beginning of Jose's reign looks to be fractured, with a strong team on paper struggling in all areas of the pitch.
Strikers look bereft of confidence – with summer signing George Puscas going on a baron spell infront of goal. Even though he is still getting himself into great positions, the Romanian's efforts are futile if he can't convert chances to goals. The midfield lacks the organisation and creativity that we'd seen earlier in the season and the defence has become a major issue in the team. Captain Liam Moore has struggled to perform, with injuries and formation changes seeming to have hampered on-field partnerships.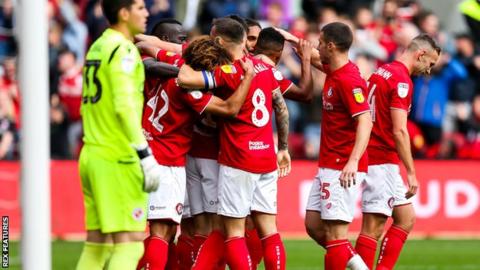 So Where Next For Jose?
Team and Formation
It seems obvious that the manager doesn't know his best team. It does, however seem obvious that the constant chopping and changing isn't allowing key areas of the team to form cohesive partnerships and provide some consistency. Often tactical changes pre-match and during the match strike a tone of desperation from Jose to change too much. We can go back to Charlton at home where at 1-0 down, he pulled off the full backs for more attacking minded strikers, leaving much of the team unaware of their role. It felt more like a last minute Fifa tactic, as opposed to one of a professional football manager. Taking some of the pressure off the team and allowing a formation and a squad to bond together could well help going forwards and could recreate some of the scintillating play we saw against the likes of Cardiff and West Brom.
Confidence
The team – and strikers imparticular – need to find confidence from somewhere. As Jose said in his press conference on Saturday following another disappointing defeat against Bristol City, goals are the food of the striker. Chances are being created, and one feels that as soon as we start putting them away, results will improve quickly. Even though he has less-than impressed in recent weeks, it seems as if an extended run for George Puscas – to give him the opportunity to score – could be the best thing. Dropping him now will only serve to erode his confidence further and hamper his chances at starting to score some of the many chances that are being created.
Defence
The defence also needs more work done. With the return of Matt Miazga at centre back, we could begin to see some consistency in defensive selection and hopefully a return to the solidity that we saw in spattering at the back end of last season between Miazga and Moore. Adding Morrison into the mix, who looked mightily solid in back three earlier in the season – we may be able to form a stable base for the team to build upon. If Gomes decides to go to a central back two instead of three, it may be an idea to drop Liam Moore, who is certainly struggling currently. Sadly – and although the captain deserves utmost respect of the fans – Moore looks a shadow of the player who almost made a multi-million pound move to the Premier League last season.
Coaching
With defence in mind, and also common issues across the pitch like finishing in one-on-one situations, the coaching must come into question. As fans regularly mention, we suffer from making identical mistakes week in and week out, yet the more they go on, the more questions will be raised as to whether these issues are being addressed on the training ground. We have suffered in one-on-one situations regularly all season, with George Puscas against Cardiff being an obvious root of the problem. Further more – it's not been mentioned enough -in my opinion – how dreadful the team are from throw ins! There are far too many occasions where an attacking throw in – deep into the oppositions final third – ends up with reading's defence being pressed and the team chasing back and losing attacking shape. These regular errors (much like corners in recent times) need to be coached out of the team to change success on the pitch.
Adaptability and Unpredictability
Finally – it does look like Gomes may have to adapt his approach somewhat. With the team making mistakes and seeming uneasy still with passing out from the back, it could be necessary to instill some urgency within the squad. They could encourage some more long play forwards to a target man such as Meite or Joao to try and cut out some of the defensive mistakes that the squad are making. This doesn't have to be black or white however, we should still be mixing it up and not allow opposition teams the pleasure of knowing our next moves and allowing them to press and force regular mistakes.
Stick Or Twist?
Sacking managers every year and failing to build a squad and an identity is a problem that almost every football team seems to struggle with nowadays. In the past and under old regime's, Reading FC weren't one of those teams – but from the day Brian McDermott lost his job in 2013, Reading has become a reactionary sacking club. This reporter hopes that we can give Jose time and allow him to rebuild the atmosphere and let his team come good, but after recent financial issues before spending heavily at the end of the summer – the threat of League One could be two much for the Reading Hierarchy, so I can't imagine that a prolonged stay in the Championship relegation zone would be tolerated.