Self-isolating families in a Perthshire village were stunned to see Her Majesty the Queen taking a lunchtime stroll past their homes.
Radiant in her pink suit, white gloves and handbag, it appeared that royalty had arrived on the streets of Stanley to raise spirits during lockdown.
The surprise appearance was actually part of a new charity wheeze by plucky pensioner Hazel MacFadyen.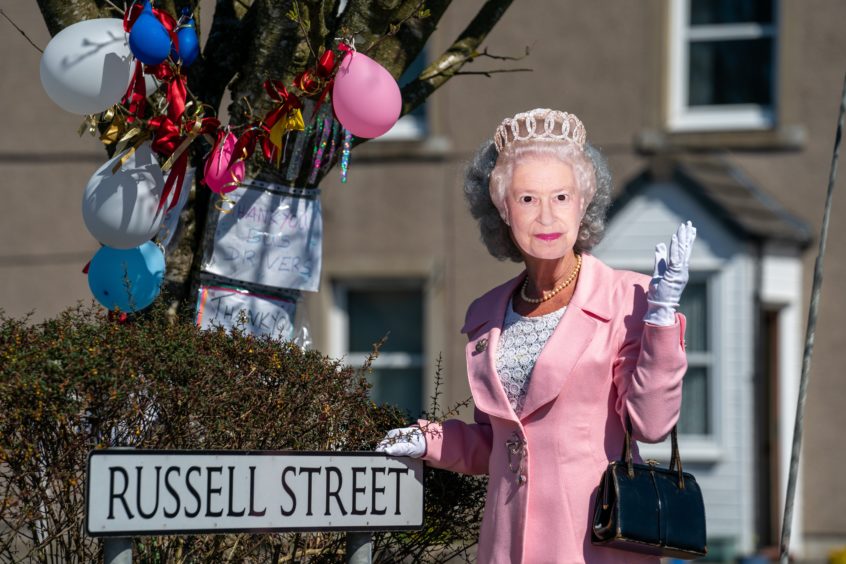 The 69-year-old decided to raise money for NHS charities by stepping out each day, dressed as the Queen.
She started her daily jaunts on Tuesday – the Queen's actual 94th birthday – and she plans to continue her walks for 45 days, until Her Majesty's official birthday on June 14.
"I can't believe how quickly things have escalated," she said. "I had been meaning to do something for charity for some time, but I never thought I'd be out walking the streets dressed up as the Queen."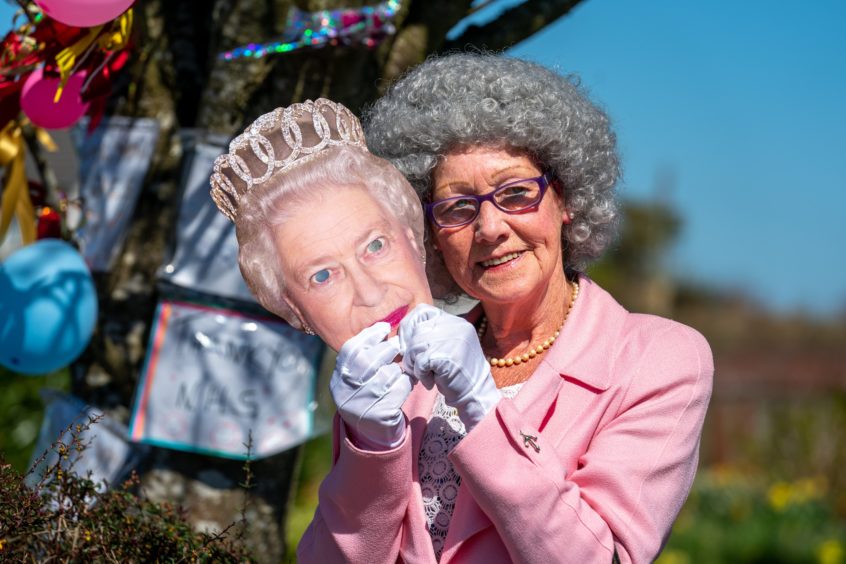 She said she was inspired by the daily heroics of frontline health workers. "It's really emotional when you see everything these nurses and carers are doing, I just felt that I had to do something.
"I was going to have a joint 70th birthday party with my friend on Saturday to raise money for charity, but obviously that had to be cancelled.
"But I still wanted to do something to help. I thought something would turn up – and here we are."
She said: "It's the only dress-up outfit in the house. I got it for an event at the Stanley lunch club a couple of years ago.
"I've got a mask with the Queen's face, a gray hair wig and white gloves. There's also a pink Crimplene-style skirt and jacket suit and, of course, a handbag. You can't missed me."
Hazel hopes locals will be at their doors and windows to wave at her, as she works her way around a 50-minute route.
She said: "I think the Queen does a wonderful job. Given her age, I can't imagine she's enjoying being stuck in isolation.
"Maybe this will give her a wee chuckle."
Hazel starts her walk from her home in Russell Street, where she has decorated a tree with baloons and banners in tribute to the NHS.
She said: "I have overwhelmed with the support so far. My friend Morag put up a post on Facebook last night, and I woke up to find we had already made nearly £50."
News from The Courier