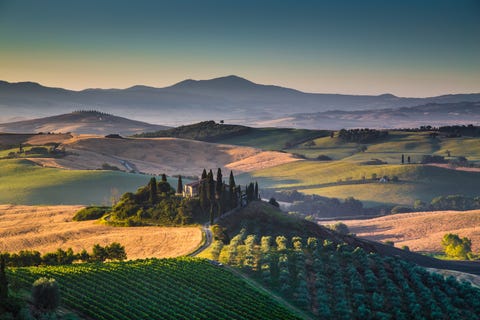 As members of the EU, UK residents have always had a sweet deal when it comes to travelling in and around Europe. As the Brexit deadlock continues, we spoke to the Association of British Travel Agents (ABTA) to find out exactly what the implications of leaving the EU might be on the way we holiday in the EU.
"People should continue with their holiday plans, but be aware of certain factors that may affect them," a ABTA spokesperson told us. "Most importantly, is the issue around passports and the need to check their validity – even if it looks like you have enough months left – it is best to check."
With that in mind, we've broken ABTA's points into whether they're applicable regardless of a deal with the EU.
Deal or no deal: Holidays to the EU may well be more expensive than pre-Brexit
"The one difference that holiday-makers have noticed since the referendum is the value of the pound against the euro and dollar. When people change their money now, people are not getting as much for their money as previously. It's difficult to know what will happen going forward."
No deal: You will need at least six months left on your passport to visit Europe
"If you know you'll be travelling after Brexit, ensure that your passport is valid and has six months left on it. If you renewed a 10-year adult passport before it expired, extra months may have been added to your passport's expiry date. These extra months over 10 years will not count towards the six months that must be remaining. The UK Government has published a website tool to check the validity of your passport under these rules at Passport.service.gov.uk."
No deal: You'll need to apply for a different driving permit
"If you want to drive abroad post-Brexit, you will need to get the right driving permit. For more information on driving in the EU post-Brexit, go to the government website which has details about obtaining an international travelling permit – it only costs £5.50 – and what sort of license you need for certain areas within the EU. If you've driven outside of the EU before, for example in the US, then you might have been through this process before, but you should still check. You'll also need a Green Card from your car insurance provider so that you are covered within the EU."
No deal or no deal: Mobile data roaming charges will not soar
"The EU regulation to travel round the EU and use our phones as if we were in the UK with no additional charges will technically end after we leave. However, the government has said that this is something that's important to consumers and that they expect telephone companies to continue to do the same as in the past and some have already committed to doing so. Check with your phone provider about the cost of travelling round the EU, so nothing is left to chance."
Deal or no deal: You will be able to fly in and out of Europe
"The European Commissioner has said that, deal or no deal, planes from the UK will still be able to fly to the EU, and from the EU back to the UK. Where there were concerns in the past that if you leave without a deal you forgo certain arrangements with the EU that once were, the European Commissioner says flights will continue regardless."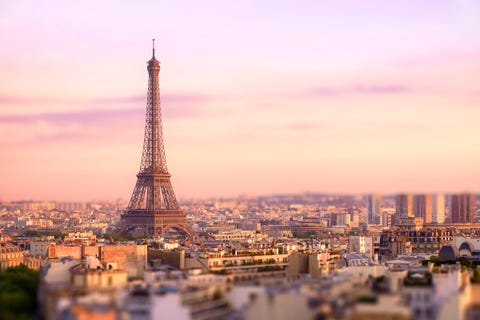 Deal or no deal: You will not need a visa to enter Europe
"Even in a no deal scenario, you won't need a visa for travel up to 90 days within a 180-day period. After that point, you will need a Schengen visa for certain countries within the EU. These cost up to £50. But for most people, holiday-makers will be able to travel to the EU post-Brexit without too much additional paperwork."
Deal or no deal: Book a package holiday for added security
"We say this about all sorts of travel, but particularly helpful in the context of Brexit, is book a package holiday. Sometimes people think of package holidays as an off-the-shelf holiday bought by the masses, but it's about how it's sold – it could be tailor-made or bespoke trip. By buying it as a package through a travel company, if anything does go wrong for one reason or another, if there's bad weather or a drone, it's a travel company's job to sort that out and to ensure that you are looked after. If the circumstances are that bad that your holiday can't be provided, then you will get your money back."
Deal or no deal: There will not be border checks travelling within the EU
"Contrary to some media reports, nothing should change around borders within EU countries."
Deal or no deal: Buy travel insurance
"The European Health Insurance Card (EHIC) allows any EU citizen to access state medical care when they are travelling in another EU country. In the event of a no-deal Brexit, UK registered EHICs will no longer be valid. ABTA has always advised holidaymakers and business travellers to make sure they have appropriate travel insurance, whether they have an EHIC card or not, as there are limitations to EHIC. When travelling in the EU and beyond, it is important you take out travel insurance and check that it covers your current circumstances, including any medical conditions."
No deal: Current UK pet passports will not be valid in the EU
"If the UK leaves the EU without a deal on 31 October, the UK is highly likely to become an unlisted third country under the Pet Travel Scheme. This means that current EU pet passports issued in the UK will not be valid for entry to the EU. Pet owners are being advised to start preparing four months before they plan to travel to the EU by visiting their vets for advice."
Story sourced from – Harpers Bazaar