The Budget has been announced for 6 November, with Chancellor Sajid Javid saying it will be "the first budget after leaving the EU".
"This is the right and responsible thing to do – we must get on with governing," he said.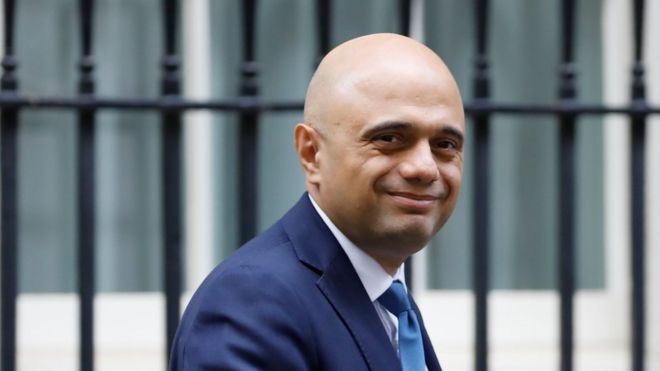 It will be Mr Javid's first Budget since he became chancellor in July.
The Budget date is normally announced in September. Mr Javid said the Budget would detail the government's plans to "shape the economy for the future".
BBC assistant political editor Norman Smith said that in the event of a no-deal Brexit, the full Budget would be delayed and the 6 November announcement would be "a simple economic statement".
The government's independent financial watchdog, the Office for Budget Responsibility (OBR), which produces economic forecasts for the Budget would normally get ten weeks notice to prepare.
The OBR said it was able to prepare some information in advance, but that its forecasts would be based on the UK securing a Brexit deal.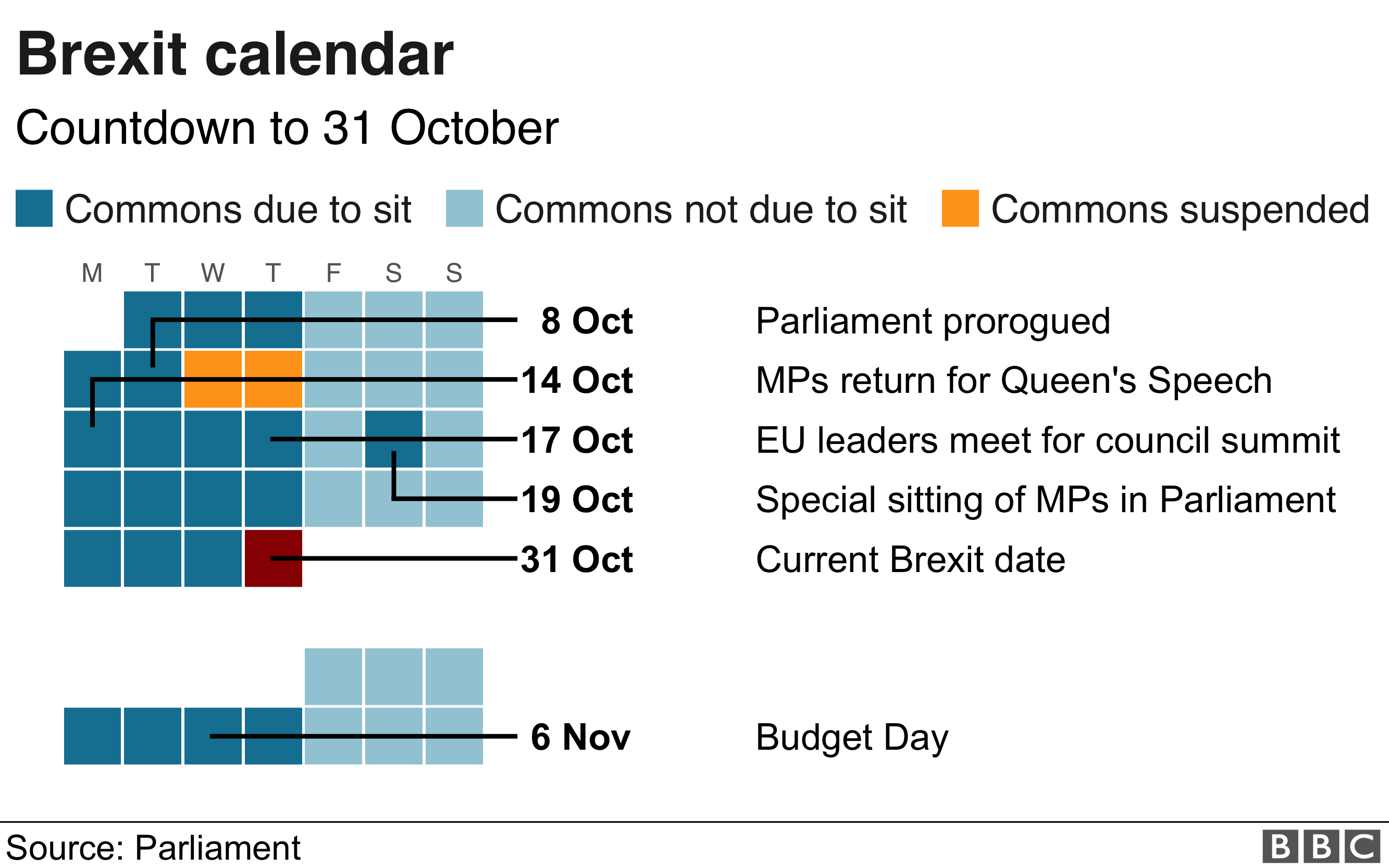 It said since the EU referendum, its forecasts had been based on "broad brush assumptions for a relatively smooth [Brexit] outcome". The OBR said that approach would continue "in the absence of any specific information".
Shadow chancellor John McDonnell said he expected the Budget to be "an electioneering stunt rather than a Budget to rebuild our stalling economy and reset the direction of our country".
The Budget is the government's yearly announcement on its plans for tax and spending for the coming financial year, which starts in April 2020.
There are expectations that the chancellor could relax the government's borrowing rules to give him more spending power.
The rules state that borrowing should remain below 2% of national income, at about £46bn.
Mr Javid has already suggested he is prepared to borrow more to take advantage of current record-low borrowing costs, and has previously said he plans to review the borrowing rules.
In August's spending review, Mr Javid declared the government had "turned the page on austerity, announcing its largest increase in spending for 15 years.