Three officers were rescued from the choppy waters off the Spanish coast by the suspected drug traffickers they were pursuing.
Members of the Spanish Civil Guard were in the midst of a high-speed chase of four people who were suspected of trafficking drugs, when they fell into the water and needed to be rescued, a police statement said.
Aerial footage of the chase shows how the police boat was going so fast it bounced across the waves.
As the police speedboat attempted to cut off the suspects it collided with their smaller boat, sending the three officers tumbling into the sea.
The police vessel can be seen spinning in the water as the officers try to swim to safety.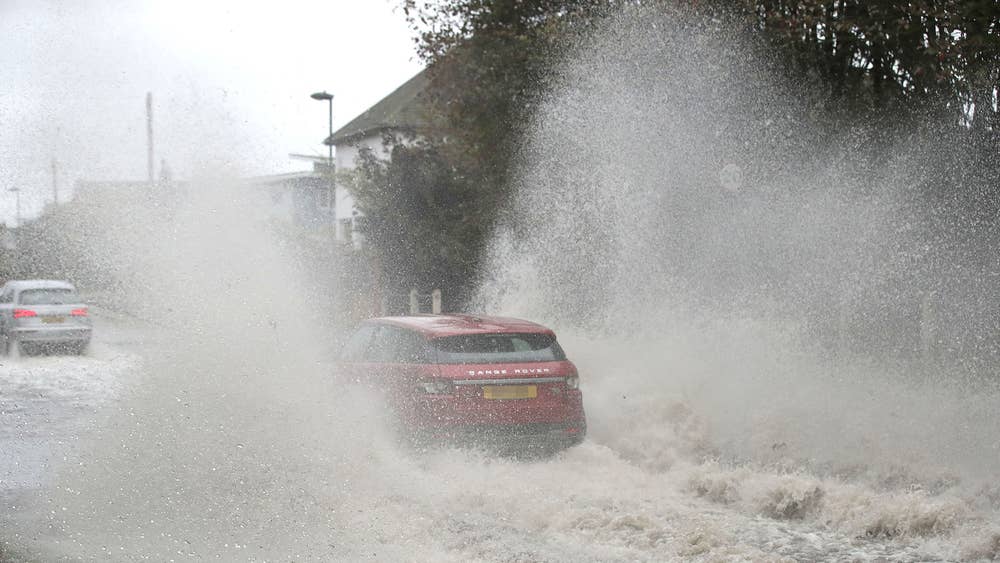 The crew onboard a police helicopter overhead, that had been supporting the sea operation, saw their colleagues in trouble and issued a call for help via a megaphone.
Rather than continue their bid for freedom the suspects stayed to pull the officers out of the sea to safety.
The four suspects were arrested and charged with drug trafficking.
The officers picked up more than 80 bundles, of hashish, a form of cannabis, that weighed a total 6,000 pounds.