Everyone was shocked but pleasantly surprised when consolation prizes for not winning comedy album of the year were some very cute puppies.
Dave Chappelle won the Best Comedy Album for "The Age of Spin/Deep in the Heart Of Texas." But puppies were given to Jerry Seinfeld, Sarah Silverman, and Jim Gaffigan for their albums this year.
"I should say to all the nominees that who are not going home with a Grammy — I don't want anyone to be upset tonight, so the good news is nobody goes home empty-handed because all night we will be handing out consolation puppies," host James Corden said. "So if you didn't get a Grammy, you get a puppy."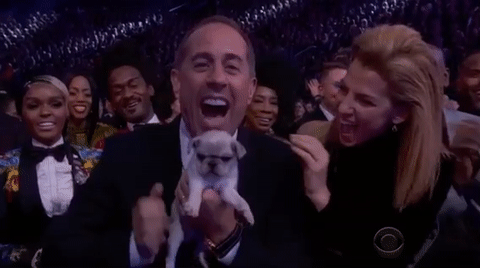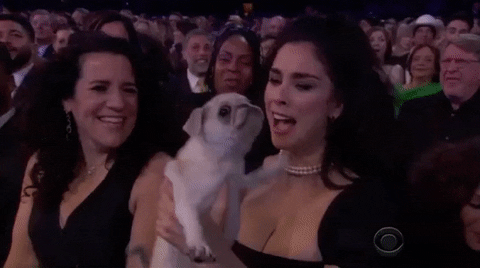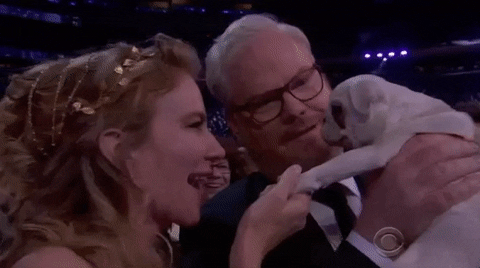 "I should tell you, Jerry, be careful. That's Roxy, she's a biter," Corden said. "And then who got Ruby? I think that was Jim Gaffigan. She isn't toilet trained. Just so you know."
One group that wasn't happy was PETA.