The Tyrannosaurus Res or T-Rex is a ferocious dinosaur that is believed to be the largest carnivores to have ever existed.  The T-Rex was made even more famous by Stephen Spielberg's Jurassic movie series.  But now the T-Rex is known for its ability to do something else.
Remember those scary scenes of the T-Rex in Jurrasic Park? The one where he was gobbling up people left and right?
But the T-Rex has other talents are more benign than that.  He's a wine connoisseur.
He's an ice skater.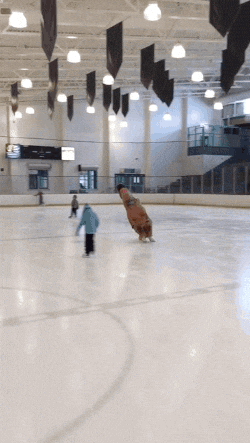 He's a good with cats.
He loves to work out.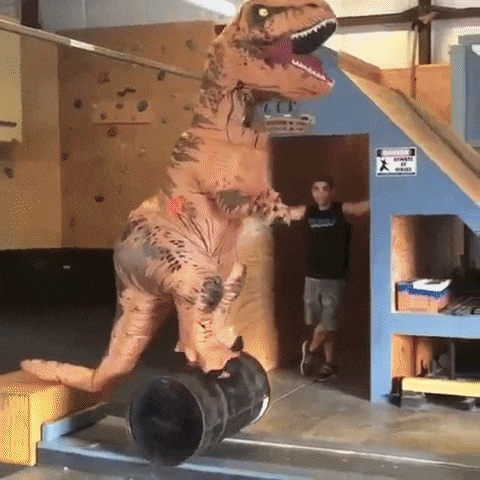 And the T-Rex does a mean pole dance too.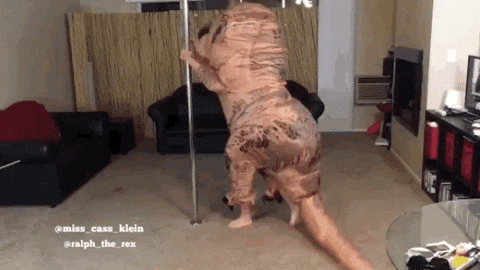 But not many knew the T-Rex was very artistic.  He loves the symphony.
Judging by the little jumps, the tail-wagging, and the head-bobbing, the conductor is probably the one who came up with this idea in the first place. I can't imagine conducting while wearing such a cumbersome suit was easy, but this conductor did it with style and gusto. The T-Rex head bobbing to the music is just so charming and funny.
If you want to see more of the talented 'Dyno-mite' T-Rex, you're in luck.  The next installment of Jurrasic Park will be hitting theatres in 2018.  Jurassic World: Fallen Kingdom hits theaters on June 22. So more dyno-goodness on the way.