It's no secret the country is divided primarily down party lines.  Either you support the current administration, or you hate what the POTUS is doing.   There seems to be no middle ground.
One such critic decided to show her disdain for President Donald Trump with a simple gesture – by flipping his motorcade off.
This picture was snapped by a White House photographer traveling with the president as he left his golf course in Sterling, Va.
She not only did it once when the cars passed her but decided to do it a second time when she caught up with the motorcade.
"I flipped off the motorcade a number of times," Briskman said.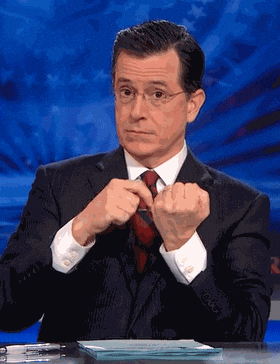 The White House pool describes the incident of the birdie.
As noted in the White House pool report, "POTUS's motorcade departed the Trump National Golf Club at 3.12pm, passing two pedestrians, one of whom gave a thumbs-down sign. Then it overtook a female cyclist, wearing a white top and cycling helmet, who responded by giving the middle finger.

"The motorcade had to slow and the cyclist caught up, still offering the finger, before turning off in a different direction. Motorcade is now gathering speed and heading for DC."
The photo went viral almost immediately. News outlets picked up the story, late-night talk show hosts told jokes about the encounter.  It wasn't long before social media hailed the cyclist a "Heroine!" and "Her2020".
The woman's name is Juli Briskman. Her employer, government contractor Akima LLC, wasn't so happy about the photo. They fired her over it.
As the photo circulated online, Briskman decided to tell Akima's HR department what was happening when she went to work on Monday. By Tuesday, her bosses called her into a meeting and said she had violated the company's social media policy by using the photo as her profile picture on Twitter and Facebook.
"They said, 'We're separating from you,'" said Briskman. "Basically, you cannot have 'lewd' or 'obscene' things in your social media. So they were calling flipping him off 'obscene.'"
The firing had many questioning her first amendment rights.
So what was Briskman thinking before flipping-off the president?  She said it was a gut reaction.
"He was passing by and my blood just started to boil," she said. "I'm thinking, DACA recipients are getting kicked out. He pulled ads for open enrollment in Obamacare. Only one-third of Puerto Rico has power. I'm thinking, he's at the damn golf course again."
Virginia is an employment-at-will state, meaning employers can fire people anytime and for any reason.
Despite being fired Briskman says she is better than ever.
"In some ways, I'm doing better than ever," she said. "I'm angry about where our country is right now. I am appalled. This was an opportunity for me to say something."